EURORDIS - The Voice of Rare Disease Patients in Europe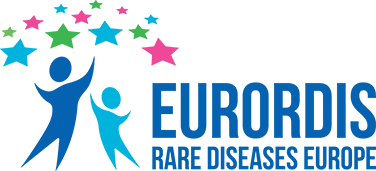 The Voice of
Rare Disease
Patients
in Europe
3rd EURORDIS Multi-Stakeholder Symposium on Improving Patients' Access to Rare Disease Therapies




Let's make a pact to ensure patients' sustainable access to rare disease therapies
REGISTER NOW!
Registration is now open. If you are an
ERTC Member
, complimentary passes are available depending on your company's membership level. Please contact Anne-Mary Bodin (
anne-mary.bodin@eurordis.org
) for your company-specific registration link or to become an ERTC member.
For all other categories, please use the following links:
Private companies, healthcare industry, consultants (non ERTC members) (2500€)
Rare disease patients and patient advocates (75€)
ERN representatives, academia, healthcare professionals or researchers (150€)
Payer bodies, HTA agencies, National Competent Authorities, regulators, policy makers or government workers (150€)
Pre-Symposium Webinars
Two webinars will take place ahead of this Symposium to provide the knowledge needed to effectively participate in discussions at the event. Both pre-registered Symposium participants and those of you who have not registered to attend are welcome to join the webinars.
First pre-symposium webinar
24 January, 15.00 - 16.00 CET.
Covering topics in breakout sessions 2 and 3. Webinar speakers:
Anna Bucsics, University of Vienna; Project Advisor, Mechanism of Coordinated Access to orphan medicinal products (MoCA)
Simone Boselli, Public Affairs Director, EURORDIS-Rare Diseases Europe
Second pre-symposium webinar
31 January, 15h00 - 16h00 CET.
Covering topics in breakout sessions 1 and 4. Webinar speakers:
Victoria Hedley, Newcastle University, Rare Disease Policy Manager, Newcastle University John Walton Muscular Dystrophy Research Centre, MRC Centre for Neuromuscular Diseases, Institute of Genetic Medicine
Simone Boselli, Public Affairs Director, EURORDIS-Rare Diseases Europe
Overview
An exceptional two-day event not to be missed!
Attend to take part in discussions with patient advocates, policy makers, payers, HTA bodies, clinicians, healthcare industry executives and investors on how to improve patients' access to rare disease medicines. Learn more about actions planned ahead of the European elections in May 2019.
Views expressed by participants will go towards producing a roadmap document, which will offer practical and implementable solutions and set out the commitment of all players, working towards the goal of accelerating the development of, and guaranteeing timely and universal access to, rare disease therapies.
This roadmap will be broadly disseminated to European and national institutions ahead of the May 2019 European parliamentary elections.
This event is recommended for:
Patient advocates
Payers, health technology assessment (HTA) bodies, and national Competent Authorities
Policy makers and regulators
Clinicians and academics
Pharmaceutical and biotech industry leaders
Consultants and Investors
Documents
Patient advocate fellowships
The application process for the patient advocacy fellowships are now closed.
Accommodation
Hotel accommodation is not provided by EURORDIS.
Official partners
Contact