EURORDIS - The Voice of Rare Disease Patients in Europe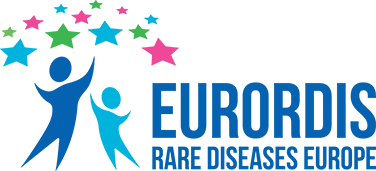 The Voice of
Rare Disease
Patients
in Europe
Enter the EURORDIS Photo Award 2019!
Would you like to share your or your loved one's rare disease story? Have you captured a moment that shows the reality of living with a rare disease on camera?
You can now
submit your photo
to be in with a chance of winning the EURORDIS Photo Award 2019!
The EURORDIS Photo Award is open to everyone around the world. It is an opportunity to visually express the reality of living with a rare disease, the joy and the challenges. Last year, nearly 400 people from more than 50 countries around the world submitted a photo.
After online submissions close on 7 January, world-renowned National Geographic photojournalist Marcus Bleasdale will shortlist five photos for the public vote. Online voting will open on 15 January via
blackpearl.eurordis.org
.
News! Recipients of the EURORDIS Black Pearl Awards 2019 announced
The EURORDIS Photo Award is one of the 14 awards given to individuals and organisations in recognition of their efforts to improve the lives of people and families affected by rare diseases.
_________________
Young Patient Advocate Award: Laëtitia Ouillade (France)
For her exceptional advocacy work, in particular through the AFM-Téléthon in France, to raise awareness of the needs of people living with a rare disease among a wider audience.
European Rare Disease Leadership Award: Prof. Till Voigtländer (Austria)
For his outstanding leadership and commitment to the rare disease community and the positive impact he has made on rare disease policy both in supporting national advocacy actions in Austria with Pro Rare Austria and on a European level as Co-Chair of the European Reference Networks Board of Member States.
Policy Maker Award: Dr Edmund Jessop (UK)
For his outstanding work and support of the rare disease community through his dedication to patient advocacy and tackling rare diseases as a public health issue. As public health lead of the National Commissioning Group and author of the reform on highly specialised care in the UK, his role was of huge value in protecting the rare disease services at a time of important reform within the establishment of NHS England.
Scientific Award: Prof. Philip Van Damme (Belgium)
For his exceptional achievements in the field of amyotrophic lateral sclerosis (ALS) research as well as his outstanding support and care for ALS patients through his collaborative work with the patient organisation ALS Liga Belgium.
EURORDIS Volunteer Award: Richard West, Behçet's Syndrome Society (UK)
For his admirable commitment of over 20 years as a dedicated advocate of rare disease issues on behalf of the Behçet's community and his longstanding supportive partnership with EURORDIS.
EURORDIS Volunteer Award: Russell Wheeler, Leber's Hereditary Optic Neuropathy (LHON) Society (UK)
For his exceptional work as a patient advocate for all rare eye conditions (through LHON Society and as a patient board member of ERN-EYE) and for all rare diseases in his work as one of EURORDIS' longstanding volunteers.
EURORDIS Members Award: ALS Liga Belgium (Belgium)
For ALS Liga Belgium's great work in providing services and support that have significantly enhanced the quality of life of people living with amyotrophic lateral sclerosis (ALS) across Belgium and Europe.
Company Award for Innovation: Chiesi (Italy)
For Chiesi's strong commitment to rare diseases and its support to policy development, as well as its strong pipeline for bringing to market a wide number of treatments, including products for extremely rare diseases.
Company Award for Patient Engagement: The HERCULES Project (Pfizer Inc, PTC Therapeutics, Roche, Sarepta Therapeutics, Solid Biosciences, Summit Therapeutics, Wave Life Sciences and Duchenne UK)
For the collaborative effort of all the companies involved in the HERCULES Project, bringing together patient organisations and industry to support access to new treatments for Duchenne Muscular Dystrophy (DMD).
Company Award for Health Technology: Air Liquide Medical Systems (France)
For Air Liquide's longstanding commitment to the development of life-changing respiratory devices and services, benefiting the lives of many people living with a rare disease at an international level.
Visual and Audio Media Award: Anne-Dauphine Julliand (France)
For her inspiring documentary film 'Et Les Mistrals Gagnants' which raises awareness by following the lives of five children each living with a different rare disease.
Written Media Award: Bojana Mirosavljević (Serbia)
For her specialised journal for rare diseases 'Word for Life', which has brought the needs of people living with a rare disease to the attention of a wider audience in Serbia and beyond.
Lifetime Achievement Award: Michael Griffith (Ireland)
For his exceptional work and vast achievements as co-founder of Fighting Blindness, founder of Debra Ireland and the Medical Research Charities Group, IPPOSI and Rare Diseases Ireland. He has been a central figure in making a true and lasting difference for people living with a rare disease through his collegiate approach to advancing and funding medical research and providing platforms that represent the patient voice and improve patient access.
_________________
There were hundreds of nominations for the 2019 Awards from over 30 different countries around the world. Nominations were submitted by the general public, shortlisted by an ad-hoc nominations committee and then final recipients were selected by the
EURORDIS Board of Directors
.
Attend the EURORDIS Black Pearl Awards Ceremony
The Black Pearl Awards will be presented to the winners at the Awards Ceremony on 12 February at Le Plaza Hotel, Brussels. You can
purchase tickets
to attend. Organisations that would like to support or partner with the EURORDIS Black Pearl Awards can find out how
here
.
#EURORDISAwards2019
#BlackPearl
---
Eva Bearryman, Communications Manager, EURORDIS