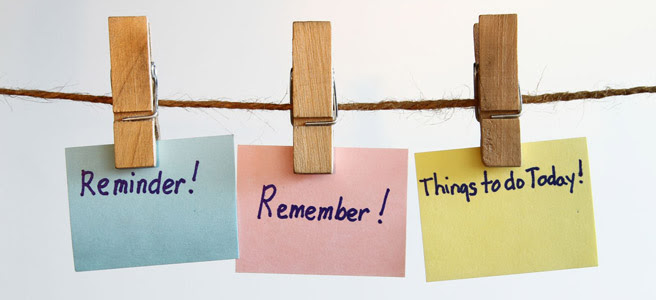 Is my forgetfulness normal?
Learn anytime, anywhere!
You can access the
Improving Memory
course whenever you want from your smart phone, tablet, laptop, or desktop computer. This online course is perfect for adults of all ages who want to improve their memory and focus.
Now You Can Protect and Even Improve Your Memory as You Age with Improving Memory,
a NEW online course from the experts at Harvard Medical School. One of the most common fears we all have as we grow older is losing our memory. In this fascinating course, you'll get tools and techniques to protect your memory as well as 7 specific strategies to improve your memory.
You'll discover that while our memories change as we age most "senior moments" we experience are normal and not signs of dementia. This entertaining, interactive course from experts at Harvard Medical School brings you the latest information on mind and memory.
With slides, quizzes, games and lively instruction you'll learn how your memory works, the difference between short-term and long-term memory, how to increase your focus, why it can be difficult to recall certain types of information, and proven strategies for improving your memory no matter what your age.
Access the Improving Memory course and uncover the mysteries of how your mind and memory work, including:
The seven flaws of normal memory that are no reason for worry

The common reason you have trouble recalling things that are on the "tip of your tongue"

Why the brain can only juggle a few short-term memories at a time but retain an enormous number of long-term memories

Why depression can make it harder to forget unpleasant experiences

The reason some memories are fleeting and some we can recall with exact detail

Why two people often have different memories of the same event
You'll find specific strategies for enhancing your memory, as well as tips for overcoming common memory lapses, including:
The best ways to remember where you put your keys, glasses, or other items you seem to always be searching for

3 ways to remember someone's name — even if you've only met them once

How the "Look, Snap, Connect" technique can help you solidify memories

Why old-fashioned calendars and to-do lists are so effective

How yoga is shown to have a positive affect on memory
The diet that's specifically designed to boost brain health

The simple tip to improve your focus and concentration

A trick to remembering a series of items like grocery lists and phone numbers

How to make new information stick like a long-term memory

And so much more.
You'll get life-changing tools and techniques to improve your memory, including 7 specific strategies from exercise (it seems to help people maintain higher levels of mental function for longer) to staying socially active, reducing stress, getting enough sleep, managing your health, maintaining a healthy weight, and more.
You'll love this interactive course! You'll get short quizzes that show what you've learned, downloadable puzzles to sharpen your memory, a complete memory tool kit, links to additional resources and so much more.
You can learn anytime, anywhere at your own pace. Harvard Health Publishing's interactive Improving Memory online course lets you:
Learn from top experts at your convenience

Watch, pause, and watch again — whenever and wherever you want

Easily skip to slides and sections that interest you most

Take short quizzes to test your knowledge

Take the course as often as you want — it never expires

And much more!
Plus, when you enroll in Improving Memory today, you'll get 25% OFF the regular course price! Who knew a Harvard education could be so affordable?
Don't miss out.
Start Improving
Your
Memory today, with this exciting online course.